Kumgangsan Special Products Trading Corporation
Established on April 3rd Juche 102(2013)
Kumgangsan Special Products Trading Corporation specializes in production and sale of special products for tourists.
It produces more than 100 products of over 70 kinds including apiarian products, agricultural products and Kumgangsan liquor made from natural resources of pollution-free area of world famous Mt. Kumgang.
Mt. Kumgang, well-known mountain of Korea is the source of natural resources because it is one of the best pollution-free areas in the world.
The company sets purity and quality-first basis as its main business target by using natural raw materials as its basic materials. The perfect system of quality inspection and quality management equipped in the factory firmly guarantees health and security in manufacturing the products.
The company was awarded a certification of foodstuff security management system from the Quality Certification Agency of the DPRK.
Brand "Hwawon" is registered in World Intellectual Property Organization (WIPO) and brand "Kumgangsan" is registered in China.
Kumgangsan liquor received a state registration of origin in the DPRK and it is introduced and sold in some online shops in China.
Apiarian and agricultural products of the company are sold as "Kumgangsan special products" in domestic tourist regions and foreign markets.
The company attempts to do business with China, Russia and Mongolia through cross border e-commercial network and hopes to establish cooperation and exchange with countries worldwide.
Fax: 850-2-3814410-(44162100)-ICC388

E-mail: cbws@star-co.net.kp
Kumgangsan Special Products Trading Corporation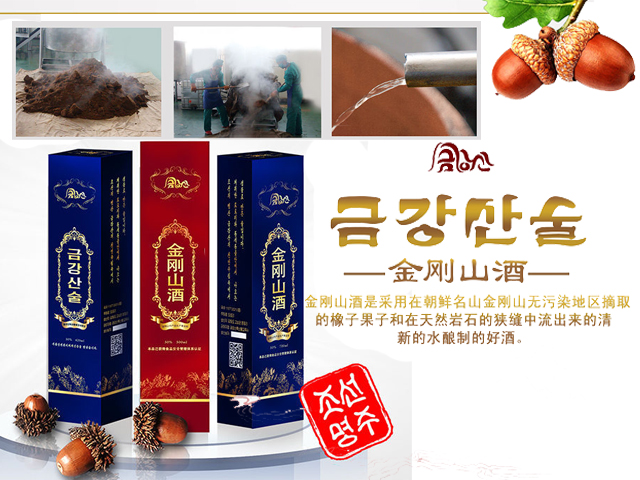 Kumgangsan Special Products Trading Corporation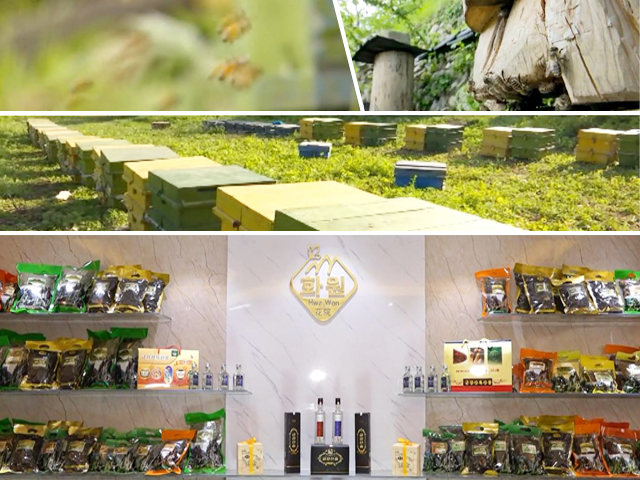 Kumgangsan Special Products Trading Corporation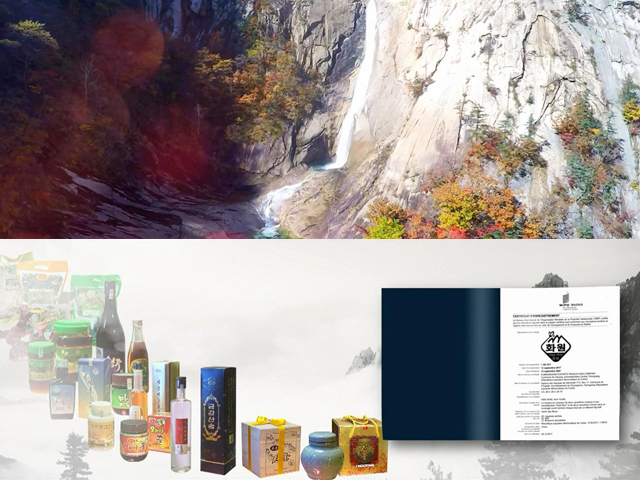 Kumgangsan Special Products Trading Corporation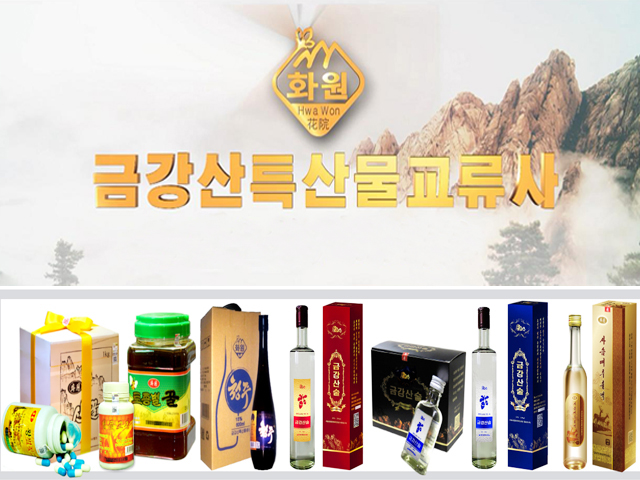 Kumgangsan Special Products Trading Corporation