Korea Foreign Investment and Economic Cooperation Committee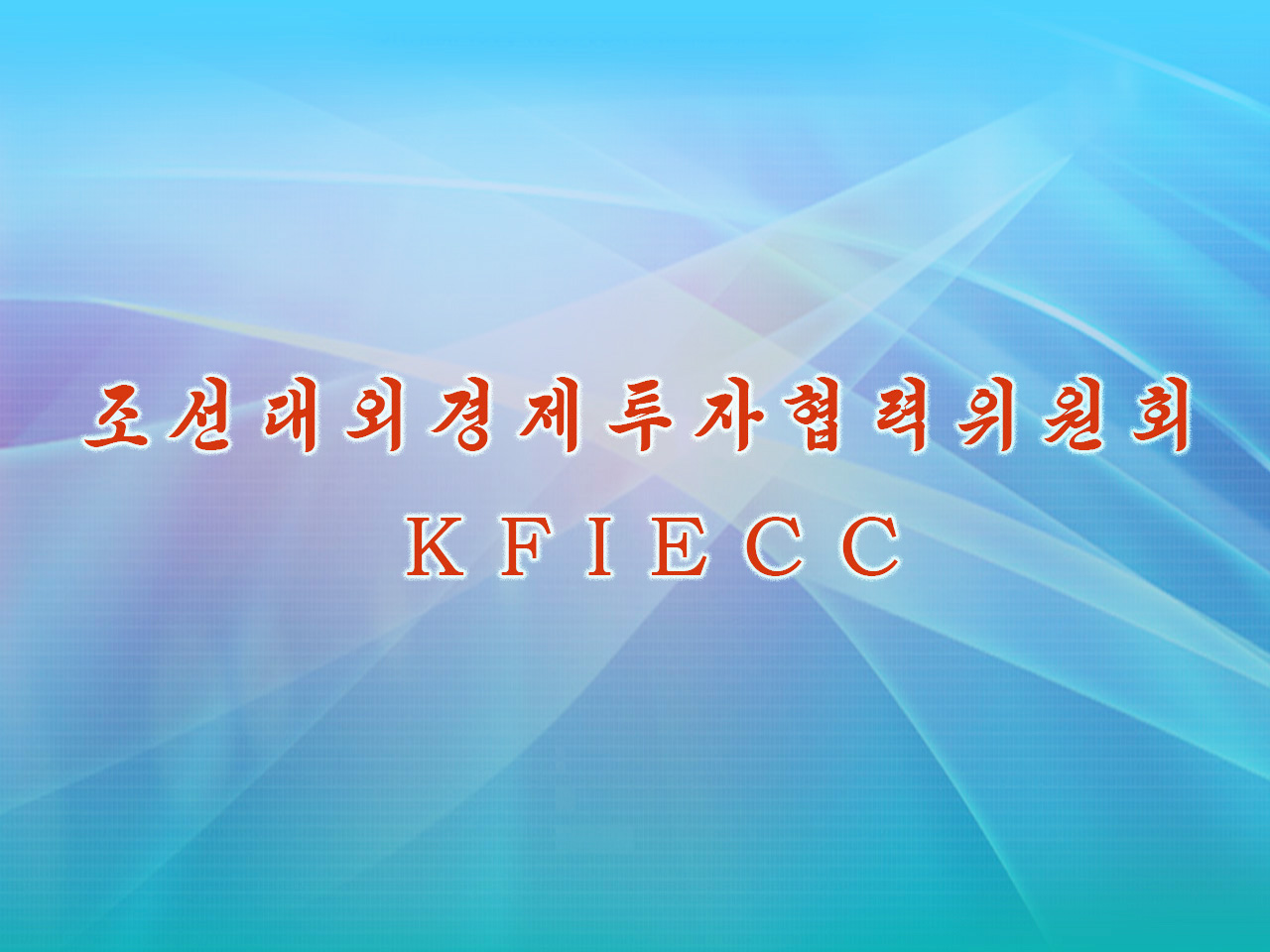 Korea Foreign Investment and Economic Cooperation Committee (KFIECC) is a non-governmental organization that specializes in investment projects at home and abroad.

It deals with institutions, enterprises and companies in the DPRK, as well as foreign non-governmental organizations, businesses, organizations, investors associations, individual entrepreneurs (including overseas Korean compatriots) and non-governmental international organizations.
The KFIECC undertakes following activities:
- It introduces foreign investors to the DPRK policies towards investment environment, legislation, opportunities of investment.
- It recommends to the government such issues related to investment policy as legal protection and favourable conditions for operation of foreign-invested enterprises.
- It introduces investment projects and organizes field tours, while cooperating in the working out of investment-related documents such as investment feasibility report of selected projects and contracts.
- It helps foreign investors make contacts with institutions, enterprise and companies, legal and financial organs, and accounting offices of the DPRK and get necessary services.
- It mediates in disagreement and disputes among parties to the contracts during operation of foreign-invested businesses and Korean-invested ones established abroad.
- It concludes contracts concerning major investment projects.
The KFIECC shall be contacted as follows:
Chongnyu-dong No.2, Taedonggang District, Pyongyang, DPRK
E-mail:

koinvest@star-co.net.kp