Kangryong County Abalone Cultivation Farm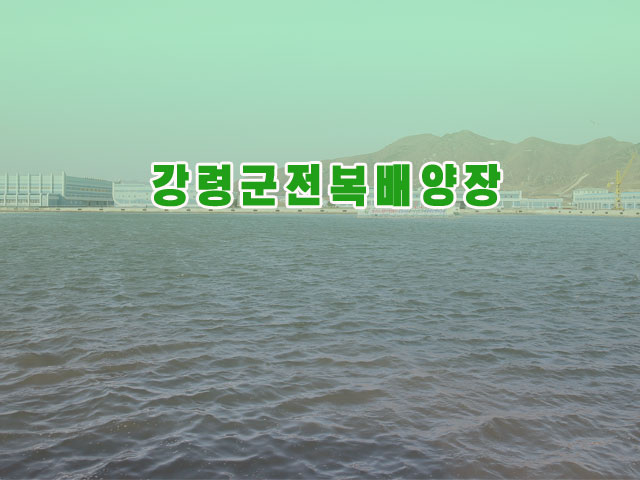 1. Description of the Project
1.1. Name of the project
Kangryong County Abalone Cultivation Farm
1.2. Purpose
By building an indoor cultivation farm with an area of more than 1.25 hectare (jongbo) equipped with modernized, scientific and IT-based facilities, the purpose is to breed 20 million small abalone every year and stock them to the river or sea to produce more abalone.
1.3. Location and Area
- Location: Tungam-ri, Kangryong County, South Hwanghae Province, DPRK
Tungam-ri is positioned 40km away from the town which is situated in the south west area of South Hwanghae Province .
-Total area:12 000㎡
1.4. Advantages of the project
- Since water, electricity, and waste water system of the Kangryong County Abalone Cultivation Farm is in good conditions, it is favourable to breed abalone. As there are no big industrial factories around, it gives no effect of industrial waste water and any pollution such as polluted water.
- The project is situated on the seaside of Tungam-ri, Kangryong County, sea-bounded on the east side and surrounded by land on the west. There are no factories or enterprises nearby and the climate is warm.
1.5. Current Situation
1.5.1. Infrastructure
- Since electric power line of 110kV is installed to the town, it is ready to supply electric power.
- It is connected to the main economic points and ensure organic connection by separating Grade 4 Kangryong-Pupho Line to the Grade 4 Kangryong-Tungam Line.
1.5.2. Withdrawal of household and enterprises
At present, there are no withdrawal of household and enterprises in the construction area.
1.6. Type of business and scale
1.6.1. Type of the business
Production and sale of Abalone
1.6.2. Scale
○ Annual Output:
∙ young abalone (2~3cm): 20 000 000 heads
∙ If needed, it can produce young sea cucumber .
○ Building size: Total site area: 12 000㎡, Building area: 8 460㎡
Office and living building, cultivation site〔office, cultivation tank room, species breeding room, food biological breeding room, incubation and seed receiving room, machinery room and water purification room, warehouse, processing room, marine observation and forecast room, control room, disinfection room , laboratory, breed preservation room, resting room(male, female), washroom(male, female), water-closet(male, female), corridor, sedimentation tank.
2. Type of the investment and period of implementation
2.1. Desired Investment Method and Type.
Desired Investment Method : Equity or contractual joint venture or as agreed by both sides.
Investment Type: Fund or equipment, materials
2.2. Period of implementation
- Construction period: 18months
- Operation period: 10years
3. Investment scale :1 320 000US$
4. Project Initiator
Name: Korea Green Research and Development Company
Add: Chongnyu-dong No. 2, Taedonggang District, Pyongyang, DPRK
Tel: 0085-02-381-5912
E-mail: sgbed@star-co.net.kp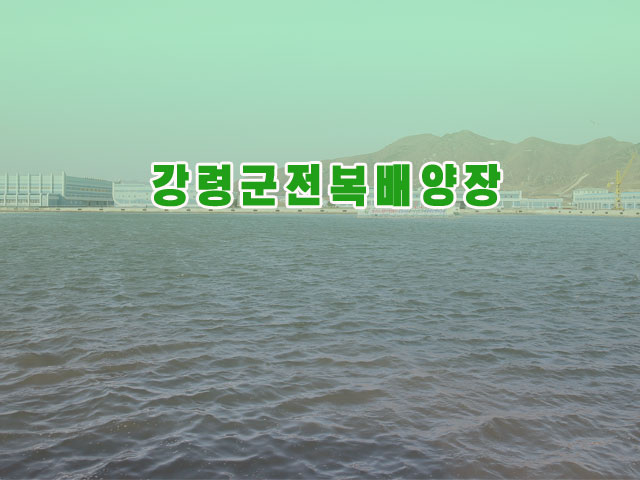 Kangryong County Abalone Cultivation Farm
Other Investment Opportunities
---