The Investment Project of Chongsokjong Hotel
A five-star hotel which can accommodate 100 people is planned to be built.
Chongsokjong has been called one of eight scenic spots in Kwandong district of Korea for its fantastic beauty. There are hexagonal and octagonal basaltic stone pillars in the 1 000 m-long section. Besides, there is a sand beach, 10-20 m wide and 500 m long, that can be used as a bathing resort. The annual average temperature is 11.3℃ and the annual average precipitation, 1 320mm.
Chongsokjong is visited by many tourists as it is situated in the midway between Wonsan and Mt. Kumgang and has wonderful tourist resources. The stone pillars in the crystal-clear water and their queer and marvellous shapes present a beautiful scene. Notably, the sunrise and night view in the silvery moonlight are quite spectacular.
Estimated cost: Under preliminary feasibility study
Type of investment: Equity or contractual joint venture, or as agreed by both sides
Period of implementation: 18-month construction, 20-year operation
Profitability: Under preliminary feasibility study
The Investment Project of Chongsokjong Hotel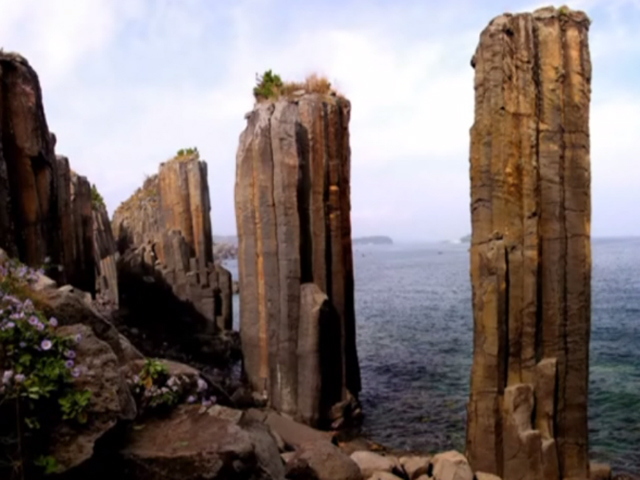 The Investment Project of Chongsokjong Hotel
The Investment Project of Chongsokjong Hotel
Other Investment Opportunities
---