KOREA EXTERNAL ECONOMIC LAW OFFICE(KEELO)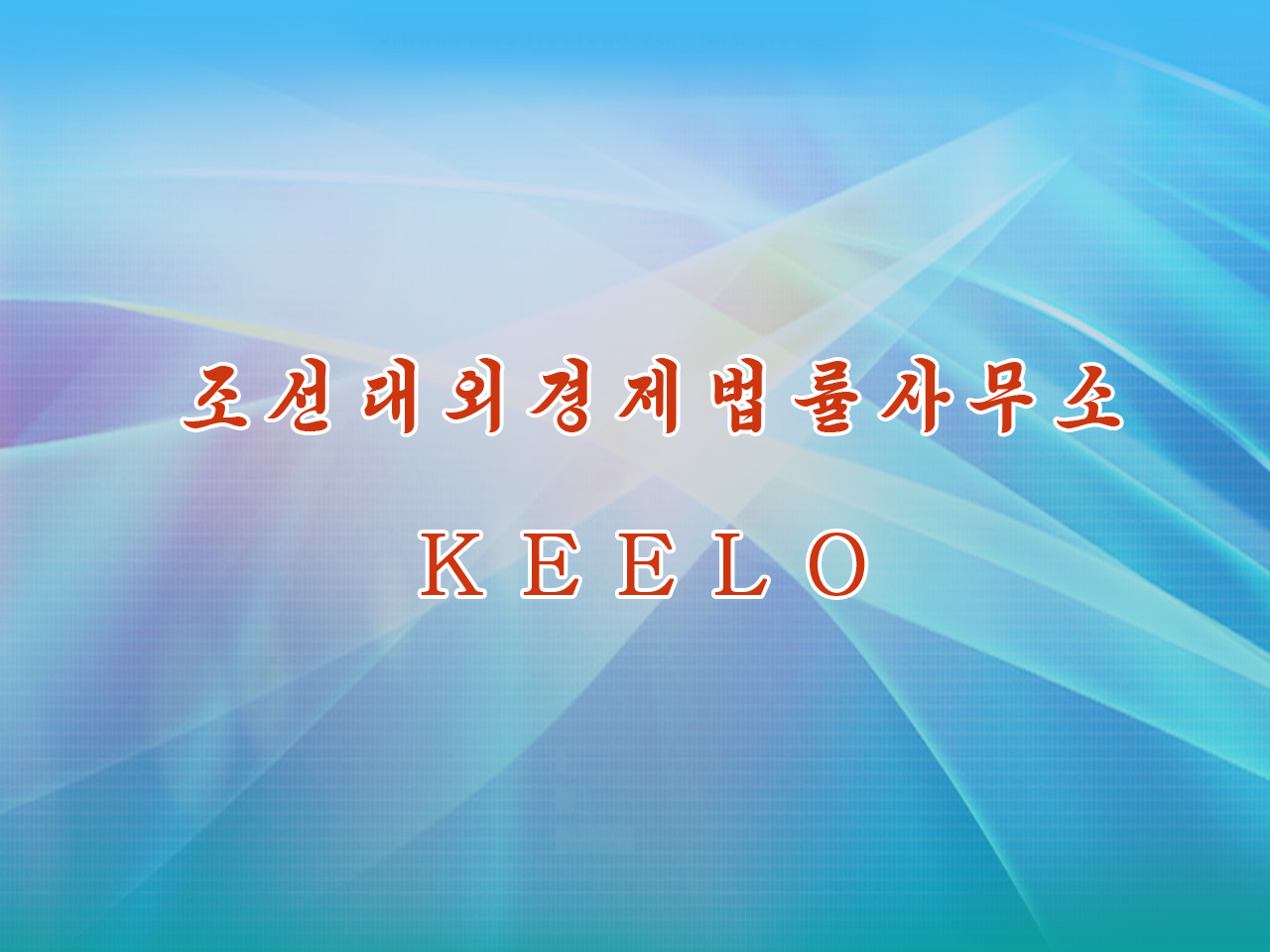 The Korea External Economic Law Consulting Office (KEELCO) established on June 2, Juche 88(1999) was renamed as the Korea External Economic Law Office (KEELO) on 26th of December, Juche 108(2019), for the purpose of providing legal service to local authorities, enterprises, companies and organizations engaged in external economic transactions and foreign companies and individuals who are interested in the business with the DPR Korea.
Being a legal office registered at the Central Committee of the Korean Lawyers' Accociation, KEELO staffs are qualified as lawyers by the Committee for their legal service.
KEELO provides legal consulting and attorney service:
∙ On the DPR Korea's laws and regulations related to external economy such as trade and investment, etc.
∙ On legal issues and matter related to taxation
∙ On legal issues and matters related to establishing joint venture in the the territory of the DPR Korea
∙ For settlement by litigation or arbitration of disputes or divergency arising out of or in connection with external economic transactions
∙ On drafting and negotiating commercial contract.
KEELO is engaged in cooperation and exchang partnership with law firms in UK and PRC in the field of legal service.
Contact:
Jungsong-dong Cenral District, Pyongyang DPR Korea
Te:l: 00850-2-381-5926
Fax: 00850-2-381-4654/5827
E-mail: micom@star-co.net.kp
- KEELO concluded the Agreement on Cooperation with DEHENG(DH) Law Group on April 3, Juche 108(2019) at Qingdao City, Shandong Province, China.
At the invitation of DH Law Group, KEELO lawyers visited DH law offices in Beijing, Jinan, Qingdao, Shanghai and Shenzhen in April, Juche 108(2019).
In Beijing, Jinan, Qingdao, Shanghai and Shenzhen of China, KEELO organised joint workshop with DH Law Group on investment-related legal environments of the DPR Korea and on prospect of establishment and development of economic development zones (EDZs) in the DPR Korea.
- On December 6, Juche 107(2018), KEELO concluded the Agreement on Cooperation with Elborne Mitchell Limited Liability Partnership (EM) in Pyongyang.
KEELO and EM are engaged in cooperatiion in legal service, such as international arbitration, enforcement of arbitral awards and court judgments, debt collection, advising on legal issues, etc.
In close cooperation with KEELO, EM obtained a licence from the Presidium of the Supreme People's Assembly for the establishment of its branch office in Pyongyang in February, Juche 109(2020).
Elborne Mitchell Pyongyang Law Office (EMPLO) is the only branch of international law firm operating in DPR Korea.
EMPLO advises clients in DPR Korea and abroad on commercial and investment projects for DPR Korea which are not prohibited by applicable international sanctions, (in tourism and humanitarian projects at present). It also handles commercial disputes. Its work includes:
∙ Drafting and reviewing contracts and other official documents;
∙ Advising on international sanctions and applications to international bodies for licences; and
∙ Debt collection – i.e. recovering sums owed to the DPR Korea companies by foreign entities.
UK-based law firm – Elborne Mitchell LLP (EMLLP) – was founded in Juche 57(1968) and is based in London's financial district, 'the City'. It is a broad commercial practice handling, corporate transactions, insurance law, employment, regulatory law, sanctions, litigation and arbitration.
It has a long and proud relationship with the DPR Korea. It has been acting for the DPR Korea entities since Juche 94(2005) and has been involved on many successful projects. Partners and Members of the Firm have travelled to the DPR Korea, enjoing hospitality on numerous occasions since Juche 94(2005).
EMPLO provides advice from an English and international law perspective.