Korea External Economic Exchange Association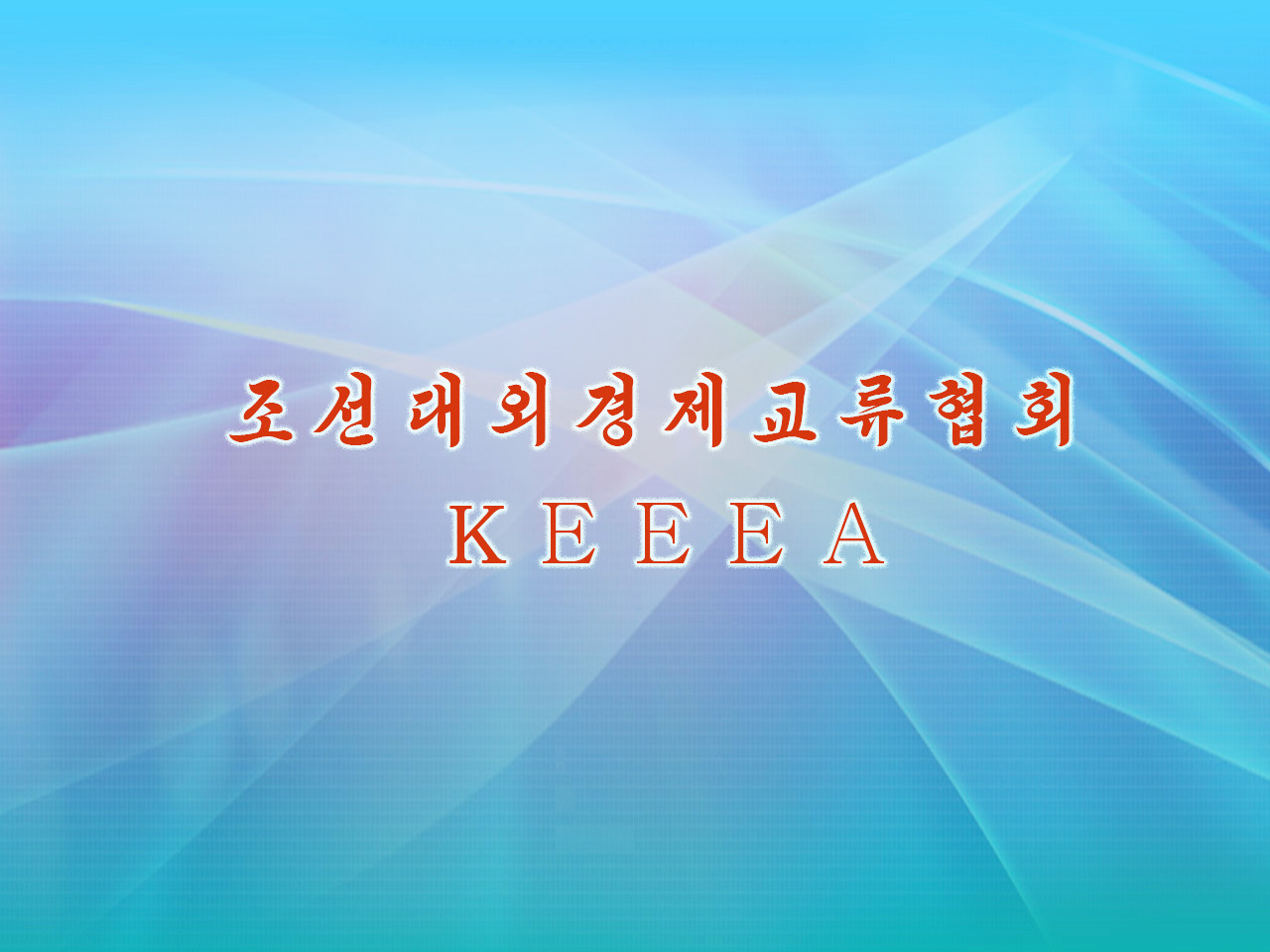 Korea Foreign Economic Exchange Association was established in April, Juche 47(1958).

The association has hosted hundreds of trade fairs at home and abroad in the past and through this, it has made contributions to the promotion of friendship and cooperation between countries around the world and the development of the foreign trade of the country.

The association is engaged in the organization and dispatch of the Korea trade delegation to the international trade fairs, business meetings and exhibitions held abroad.
It hosts Pyongyang International Trade Fairs for 2 times every year.
At the trade fairs, the association introduces the DPRK policy on investment, equity and contractual joint ventures, companies and products, organizes trade meetings, provides wide and many-sided product and technological exchanges, seeks markets, attracts investment and cooperates with the trade transactions between the companies by introducing information about the exhibitors and their expected business items.
The association will do its best to promote friendship, cooperation, unity and the economic relations between the countries.
The association was registered as a full member of the International Exhibition League in November, Juche 96 (2007).
Add: Jungsong Dong, Central District, Pyongyang, DPR Korea
Tel: +850 2 3815926
Fax: +850 2 3815827 / 3814654
E-mail: kiec@silibank.net.kp,
kiec_jonlam@126.com,
micom@star-co.net.kp
Freight Forwarding of Exhibition Cargo
OTIM SpA Pyongyang is authorized to handle exhibit cargo to the event such as declaring temporary import of all exhibit cargo and moving to the venue in DPR Korea.
- OTIM SpA Pyongyang Representative Office (DPR Korea)
Tel: +850 2 3815926
Fax: +850 2 3814654 / 3815827
E-mail: kiec@silibank.net.kp
- OTIM SpA (Milan, Italy - Headquarter)
Tel: +39 02 699121
Fax: +39 02 69912245
E-mail: otim@otim.it
- OTIM International Freight Forwarding (Shanghai) Co Ltd (China)
Tel: +86 21 62480412
Fax: +86 21 62488204
Mobile: +86 13901773670 (Mr. Lei Yun)
E-mail: lei.yun@otim.cn
- OTIM SpA Beijing (China)
Tel: +86 10 65614175
Fax: +86 10 65614179
E-mail: otimbj@163bj.com, enzo.ragazzi@otim.it
Mobile: +86 13901226861 (Mr. Enzo Ragazzi)
Advertising Service at Venue
The Korea Advertising Company (KAC) is the unique professional organization as subsidiary department of the Organizer, who is solely authorized to deal all kinds of advertising affairs during exhibitions in DPR Korea.
Exhibitor should obtain prior approval from KAC for advertisement's installation, broadcasting, utilization, distribution, removal and maintenance in indoor and outdoor spaces of the venue except inside of exhibitors' booth.
Tel: +850 2 3815926
Fax: +850 2 3814654 / 3815827
E-mail: kiec@silibank.net.kp / kiec_jonlam@126.com